Your photos and videos deserve our full attention. We offer you the best to store, share, and show them off.

Your photos and videos represent treasures that we take care of on a daily basis – it's our commitment..
Concentrate on what matters: take photos, show them off, and share them with your contacts!
Virtual albums, slideshows, photo books …
Automatically back up your photos
On mobile or computer, take advantage of our applications to automatically put your photos and videos in your Joomeo space.
Stay in touch at all times
Sharing your photos and videos allows you to maintain a strong link with your loved ones.
Regularly update your albums and, thanks to our integrated messaging functions, alert your contacts of what's new in your space.
Joomeo will be with you everywhere, all the time and for a long time to come!
As the little ones grow up, your Joomeo space stores all your memories so you can share them more easily.
Create and share your slideshows
Embedding a slideshow in a blog or website energizes your content and highlights it.
It is also a very popular and lively mode of sharing.
Make your photos available
Your Joomeo space is available on your Mac, PC, mobile, and tablet (iOS and Android). So you can manage your photos from anywhere, and your contacts can take advantage of the ones you share with ease.
Bring your photos to life
Joomeo's simple and clear interface makes your life easier. Save time to do the things you love.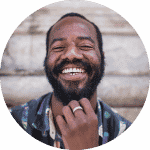 Roland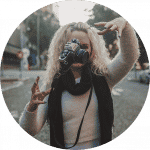 Brigitte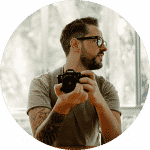 Nicolas

Joomeo, it's simple with no restrictions
Joomeo's ease of use lets you simply manage your photos online. Whether you're on a computer or a mobile device, you can organize your media library and share settings perfectly. Your contacts can take advantage of your albums freely without having to create an account. Our modern and fluid design automatically adapts to any screen. We show off your photos and videos so everyone can enjoy them!

Your photos available in all circumstances
Thanks to our mobile apps and interface that's compatible with all browsers, your photos and videos are always available wherever you are. Joomeo allows you to keep your images permanently close at hand and to regularly create new albums no matter the time or place.
Protect all your memories in a private and secure space
Our team of dedicated experts is on call 24 hours a day, 7 days a week to preserve all your photos and videos. Your storage space benefits from a solid infrastructure at the cutting edge of the latest technology, and it complies with the most demanding standards to protect your fondest memories.
Share your photos and videos
An image brings life to memories. Make your Joomeo space a centerpiece for remembering your family, business, customers, and times spent with friends. Share important photos privately with your loved ones, team, or contacts. You can also bring them to life by creating slideshows to share on social networks or on a website.
What could be better than a photo book or prints to bring back memories of the highlights of your year or a vacation? Joomeo's photo lab offers you all the tools and products that allow you to freely express your creativity! Personalized gifts are priceless in emotional value, and Joomeo has them for any occasion, like birthdays, weddings, births, etc.